When I began teaching ENGL110 last spring (has it really only been one year?), I had in mind a teaching persona and classroom ethos that I was going to cultivate:
Me: Strict, but kind; witty but magical director of discourse; organized; gives cool assignments
Classroom: Erupting in huge debates (directed by me); happy and inspired; students in my office hours every week, desiring my knowledge and wisdom
Then I actually became an ENGL110 teacher.
In my fifth section, this is currently my persona and classroom ethos:
Me: sets out rules but constantly breaks them; compassionate to the point where I know I get taken advantage of; often forgetful; constantly changing my teaching style to reflect the needs of each class; constantly betraying my excitement about writing concepts
Classroom: extremely engaged, though often not willing to talk in the large group setting (very willing to talk in groups and one-on-one with me); open to ideas; embracing difficult concepts and lessons; regrettably suspicious of their peers and their peers' comments; desiring (and fearing) creative assignments; avoiding my office for "fear of taking up your time" (!!)
One of my initial slight disappointments with Adam Banks's Digital Griots: African American Rhetoric in a Multimedia Age is the lack of teaching anecdotes or advice on teaching as a DJ griot. He does give us an idea of what his own community courses looked like, but this didn't seem helpful for the UD teacher of a (mostly white) ENGL110 classroom. "Give me methods and systems so I can craft the right identity," I cried in my head. "How can I teach this in the correct way?"
Then Banks asked us to consider teaching in the community as preachers rather than wisdom-imparting-intellectuals in Chapter 2 "Mix." At this passage, I paused to reflect:
"These processes of collaboration and identification, of call and response and building shared knowledge, of code switching, finding, and using shared language, for Moss lead to the creation of a shared text. In other words, the preacher is no longer a sole author, and the congregation can no longer be said to play the role of mere listening or receiver. They create text together" (51).
My inclinations as a teacher were originally to control and create a strong queendom (with me at the head, of course). I discovered very quickly my first semester of ENGL110 that this would not work for two reasons: (1) in making myself a figure of absolute authority (without vulnerability), I was creating a person that my students didn't care about and thus resisted; (2) in my personal ideology (as this class has seen in my former responses), I am extremely open-sourcy, championing free knowledge and anti-establishmentisms.
In my own teaching life, these two realizations led me to be more vulnerable with my class (sharing opinions about long-established writing rules, sharing my own failures as a writer, being honest about what I knew and didn't know). They also led me to adopt a policy of consistent dialogue in drafts, in groups, in the large class, and one-on-one with my students. This kind of dialogue creates a sense in my classroom that each student has valuable ideas and messages, which is shown in how seriously I take them.
That said, I still don't think that my class has the aurora of "creating together" that Banks mentions. There is a sense that each individual is creating a text with me, but there is not the same sense of community creation in my class. I really want to get to this point of community collaboration, though, and I also really believe that digital media is the place where this can be done the best. So I'm going to propose some things to try for the next class that I will teach, and I would also welcome feedback and ideas from others.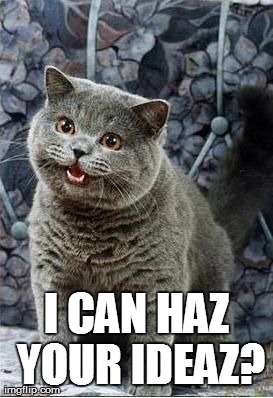 Proposals for Co-Creating Digital (and/or Public) Text
Class blog/discussion forum (outright stealing this from our 685 class, where I feel it has been extremely successful).
Creating some assignment together; perhaps a collection of narratives (with visuals) with a discussion about how to organize and group them
Public feedback; perhaps beginning with a text created by me and then easing them into presenting their own work for the public eye.